15.02.2023 Mid-term meeting of the project GAIA-X 4 KI at THI in Ingolstadt.
The GAIA-X 4 KI project started in June 2021 coordinated by DLR and Conti Temic. Fourteen partners from industry and research are working together in the GAIA-X 4 KI project to build a Data and Services Ecosystem for training and validating Artificial Intelligence (AI) applications based on Gaia-X. Halfway through the project, the mid-term meeting on 1st and 2nd March 2023 in Ingolstadt is now being awaited with great interest
Midterm in the GAIA-X 4 KI project. On the first day of the event, the developments of the past 18 months will be looked at with great interest. This includes the progress and the results from the areas of service, infrastructure and data space and therefore the connection to Gaia-X, as well as the first demonstrations of the use cases from the area of automotive production and automated and connected driving. In addition to representatives of the GAIA-X 4 AI consortium, invited guests from the BMWK, from the project companion (TÜV Rheinland), from the GAIA-X 4 Future Mobility project family led by the DLR and from affiliated sister projects are expected to attend the first day of the event. In addition to the demonstrations, the intensive exchange and networking within the project and the project family should not be neglected. Selected content and presentations from the first day of the event will be available afterwards.
On 02.03.2023, the group of participants will be reduced to the GAIA-X 4 KI consortium. Project-internal topics and further project planning will be on the schedule then.
The GAIA-X 4 KI project is part of the GAIA-X 4 KI Future Mobility Family, runs until 31.05.2024, has a budget of 18 million euros and is funded by the German Federal Ministry of Economics and Climate Protection (BMWK).
06/16/2021 GAIA - X 4 KI launched with public kick-off.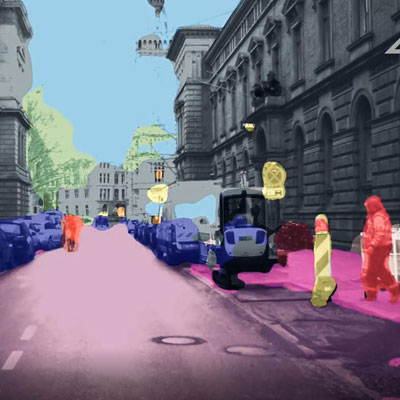 The future of mobility has a lot to do with data: Huge amounts of data are generated during the planning, construction and operation of vehicles. In order to further develop this data and the applications associated with it, the GAIA-X 4 KI project was accelerated and digitally launched with a public kick-off meeting on June 16, 2021. Among others, representatives from industry, research and politics as well as the participating project partners attended.
Click Here for the coordinators press release.